10 Lactation Bakes & Cookies in Singapore for Yummy Lactation Goods!
Mar 08,2021 | Cookiedealersg
Breastfeeding mothers understand the importance of breast milk supply and the accompanying nourishment to boost its production. When added to the mix, many natural ingredients help in lactation and keep the mother in her best of health to feed her newborn.
Ingredients like oatmeal, barley, apricots, red dates, and so forth are naturally occurring additives that can stimulate the breast milk supply. Hence, these substances are known as 'galactagogues.'
Notably, nursing mothers can enjoy consuming these galactagogues through delicious lactation cookies and other lactation baked goods made by numerous bakers in Singapore. Let us take a closer look at the list of lactation bakers:
1. Muffins by Singapore Lactation Bakes
Singapore Lactation Bakes is one of Singapore's most popular lactation bakeries and is a trending bakery on the block. They have different varieties of baked goods, such as muffins, which come in a whole gamut of flavours. Hence, depending upon your preference, there are many flavours to mix and match. They include Red Velvet, Strawberry/Blueberry Cream Cheese, Chocolate Malt, Peanut Butter, Cranberries, and Lavender & Cream. Hence, they're healthy, tasty, and enriched with ingredients that replenish the supply of breast milk.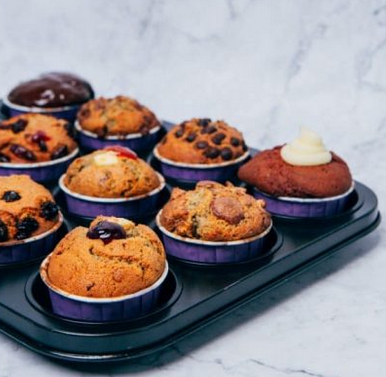 Source: Singapore Lactation Bakes
2. Lactation Cookies by Cookie Dealer
What's a compilation without a little self-plug? We are a bakery that specialises in preparing lactation bakes that keep both you and your baby happy and healthy. We offer a variety of lactation cookies including our unique Lotus-biscuit spread called Speculoos and Early Grey Chocolate cookies. We also carry other classic favourites such as the Chocolate and Peanut Butter, Cranberry White Chocolate, and Double Chocolate cookies. Apart from lactation cookies, our lactation brownies are highly in-demand by mummies in Singapore!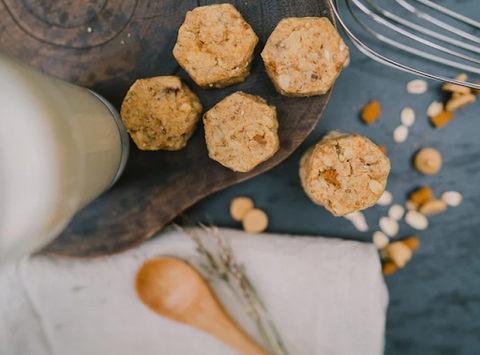 Get Your Lactation Cookies Here
3. Mama Brownies by Brownie Connoisseur
This pack of healthy and delicious brownies made with natural ingredients like flaxseeds, oatmeal, and so forth. With a touch of dark chocolate and a whole lot of health packed in a single bite, you and your baby are in for a treat with these delectable treats. The fibre value is high which is an ideal choice for breastfeeding. In a single packet, there are 25 pieces baked to perfection.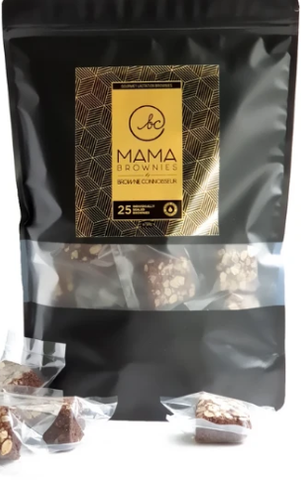 4. Dark Chocolate Macarons by Cherabite
Cherabite is known for its custom-made bakes for nursing mothers and their children. Gift bundles and hampers with the most lavish creations are available to pamper mothers. One of their products which new mothers swear by, is a packet of macarons. Ingredients like flaxseed, brewer's yeast, and oatmeal are present within the small bites. They also produce Singapore's first variety of lactation macarons to indulge all the sweet tooth mothers out there.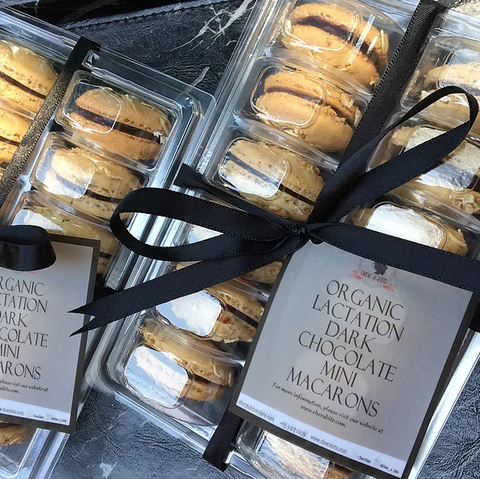 Source: Cherabite
5. Matcha Boobkies by Gooberr
Gooberr is known for its batch of cookies with a dash of Matcha. All Matcha lovers are in for a treat with these boobkies, so aptly named for their active participation in increasing breast milk supply. They are an eggless variety of lactation cookies that contain the usual cocktail of ingredients like flaxseed, oats, and brewer's yeast. These natural ingredients are the best-known galactagogues to consume for a breastfeeding mother.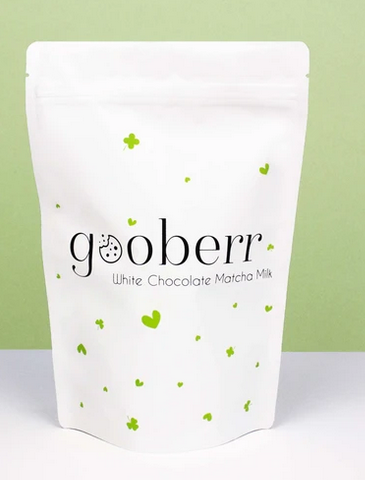 Source: Gooberr

6. Rawr Balls by Mama Lait
Mama Lait is renowned for its extensive spread of Rawr Balls, which exist in different varieties like Almond Cacao, Salted Caramel Pecan, Cashew & Cranberries, and so forth. The exquisite flavours add a touch of bliss, and the flavour choice makes it a perfect accompaniment for your foods. As a nursing mother with a sweet tooth, nutritious snacks like Rawr balls are the ideal fix for a tiring day. Apart from Rawr Balls, there are other baked goods such as spreads, cookies, and so forth.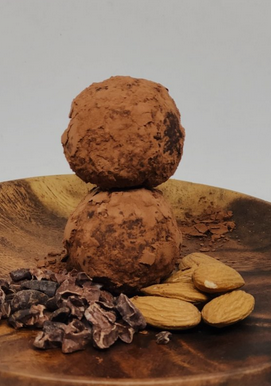 Source: Rawr Balls
7. Lactation Cookies by Shan's Lactation Cookies
Shan's Lactation Cookies are known for incorporating superfoods within their finest baked goods, making them a perfect choice for new mothers. Their lactation bites include both cookies and others. The lactation cookies appear in various flavours such as Lavender Earl Grey, Caramel Gold, Dark Chocolate, Reese's Peanut butter, Oatmeal Raisin, and so forth. All of the primary ingredients are galactagogues to help stimulate the production of breast milk.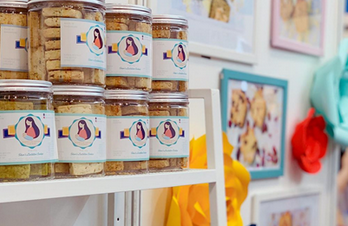 Source: Shan's Lactation cookies
8. Muffinlets by The Fussy Patisseries
The Fussy Patisseries are known for their small bite-sized baked goods, including muffinlets and cookies. As the name suggests, they're fussy about what goes in the bakes. Add ingredients like chia seeds, flaxseeds, and oatmeal which are milk boosters, and it's a happy fix for nursing mothers. The available flavours vary from Coffee-Raisin, Double Chocolate Banana to Rose-Lychee and Lemon White Chocolate.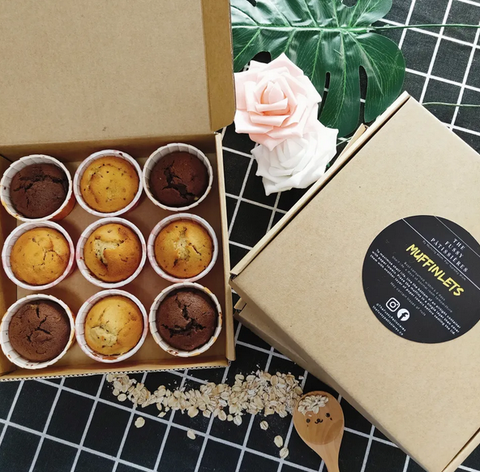 Source: The Fussy Patisseries
9. Midnight Lactation Cupcakes by Marian's Lactation Boost 
Marian's Lactation Boost is known for its wholly vegan and allergen-free varieties of cupcakes. To satiate the midnight cravings of nursing mothers, the midnight lactation cupcakes are an ideal choice for nursing mothers who are allergic to milk and nuts. They are made from gluten-free flour and are low in calories, with primary ingredients being avocados, beetroot brewer's yeast, flaxseeds, chia seeds, and so forth. A single pack contains six cupcakes.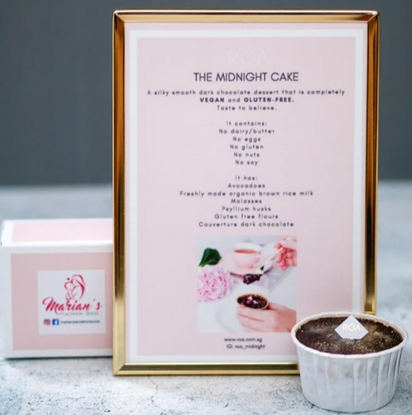 Source: Marian's Lactation Boost
10. Lactation Cookies by Extra Nordic
Extra Nordic is famous for its cookies made with a unique blend of ingredients inspired by Nordic and Asian ingredients. The cookies are their premier product which contains five different types of galactagogues added into the mix. Through extensive research, Extra Nordic incorporates fresh and wholesome grains like barley and brown rice, staples of an Asian diet. Hence, the cookies help boost milk supply and serve as enriching and delicious treats for newborns' mummies.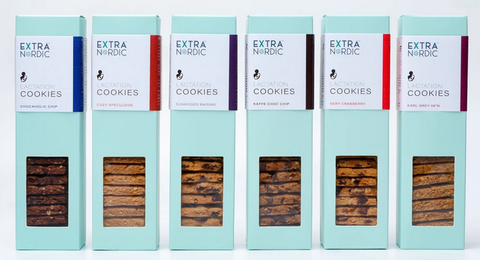 Source: Extra Nordic
Conclusion
All said and done, lactation bakes are a healthy and yummy choice for nursing mothers because of multiple health benefits packed within delicious quaint-sized cookies, muffins, and cupcakes. 
Be it lactation cookies or lactation brownies, the bakers mentioned above offer you a wide variety of foods indulge in both a snack or as a dessert option. Who can say no to a little indulgence now and then, especially when it contains beneficial superfoods like seeds, nuts, and grains?
Comment